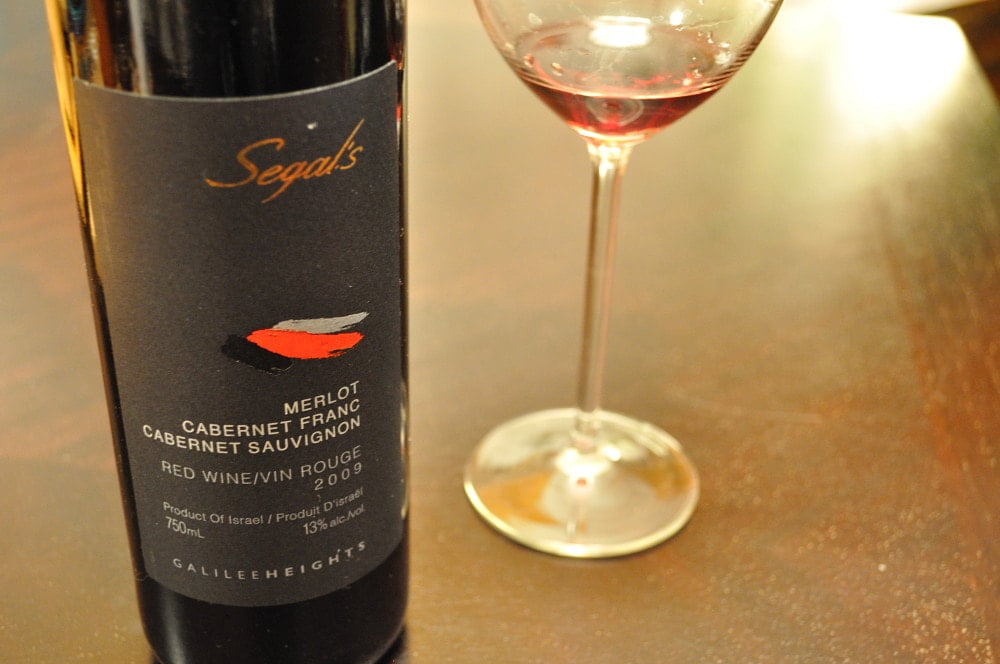 Wino Wednesday – Segal's Cabernet Sauvignon Special Reserve, 2009
Wino Wednesday, our monthly feature on Food Gypsy where we select our favorite bottle from the past month and share it with you. This month's selection(s) takes us further down the path of middle eastern wine discovery with both Segal's Cabernet Sauvignon Special Reserve, 2009, and Segal's Red 2009, a Merlot/Cabernet Franc/Cabernet Sauvignon blend are an unlikely surprise from Israel.
The perfect pick for Passover, Segal specializes in kosher wines from the Upper Galilee region in northern Israel. Perhaps most associated to Lake Galilee, and its mentions in the Bible, Galilee is now steadily becoming known as a wine region. The story of Jesus turning water into wine is thought to have its origins on these shores. It's easy to see that wine makers are now following suit.
The soil profiles of the Galilee region vary greatly; from the iron rich terra-rosa soil of Lower Galilee to the free-draining gravels, limestone or mineral rich volcanic soils of Upper Galilee and Gohan Heights. The vines found there are largely of French origin, making it one of the most interesting New World regions of the Old World.
Picked at peak ripeness, aged for 14 months in both French and American oak, Segal's Cab Sav Special Reserve is balanced, rich and complex. At 13.5% I expected some harshness but found none, even before proper breathing. For fans of Old World, shelve it and consume sometime between 2015-2016 when the bloom of youth has faded. For those not concerned with such trivialities looking for a good grape at a good price, this wine is more than agreeable, right now.
Segal's Cabernet Sauvignon Special Reserve, 2009 ($20.20) is a deeply pleasurable table wine, its clear garnet colour and nose of smokey leather, underscored by plum and juicy sun kissed fruit is intoxicating. Its broad texture and fleshy tannins make for a full-bodied taste experience filled with spicy fruit. Its medium finish and oak aged dryness pairs well red meats such as brisket or lamb. Try it with a strong, well-aged sheep's milk cheese or dark chocolate. Gypsy scorecard: 88/100.
Segal's Red Wine 2009 – Merlot/Cabernet Franc/Cabernet Sauvignon blend ($17.95). Well rounded wine, fruity and full with a hint of spice and overtures to old world technique, a decent choice for a table wine. A more casual bottle than its cousin the Special Reserve, best for a big bold lunch filled with garlic, onions and lamb or beef sandwiches. Gypsy scorecard: 82/100.
If you suffer from allergies to sulphates and wine additives, Segal's wines are a good bet. I am a human litmus paper when it comes to the chemical tricking and additives some wine vintners use to improve their grape. A poorly handed wine will send me scurrying for my inhaler, not so with Segal's. There was no need for antihistamines or inhalers all evening long… making it a dangerous wine to have around in large quantities on a Saturday night.
Mozel tov.