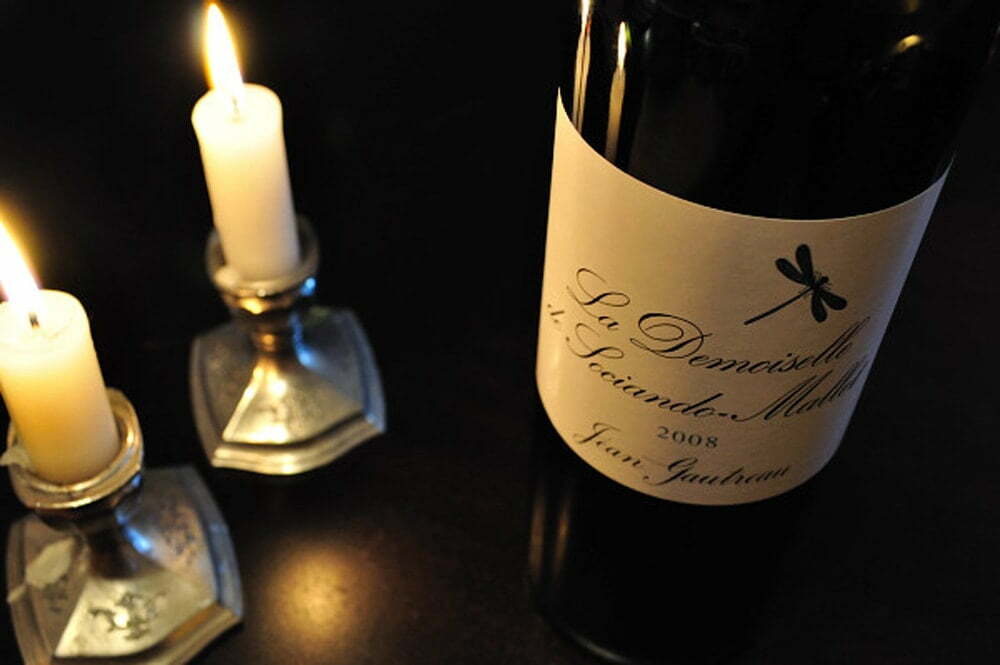 Wino Wednesday – Wine of the Month Club, October 2011 Edition
Wino Wednesday, is a new feature on Food Gypsy, this gives you two whole days before the weekend hits so you can go shopping. ('Cuz Lord knows, you need your wine.) On this (Mostly) Wino Wednesday we feature our favorite wine(s) from the past month.
Above: La Demoiselle de Sociando Mallet, Haut Medoc 2008, France. ($27.95)
If you find it, pick it up. Restrained but well composed, this subtle little Bordeaux blend is brimming with fruit both red and black and backed by solid tannin. I like the hint of red cherry, that makes it a favorite with bold, meaty flavors.
La Demoiselle is a great date wine, just a touch on the "chewy" side. (The dragon/damselfly being one of my totems, it's a must have for the wine book.) Gypsy Score Card: 86/100
We had several bottels worth noting durning our little winey-cheesey foodie frolic last weekend, but the hit of the night was the wine Chef B paired with the fondue. A Béthanie, Arbois 2007 (pilfered from his father's cellar in France) but also available in Canada ($21.80) was a truly outstanding match.
A true specialty of Burgundy, the Vin Jaune ("yellow wine") made from the white Savagnin grape and aged for at least six years. As it ages under a layer of yeast, the wine slowly oxidizes, leading to complex aromas and flavors from walnut to sultana, spices and truffles.
It's colour is a clear, clean straw-yellow, it hits the high notes like a choir boy and mellows a sharp, pungent cheese to a harmony of flavor. Gypsy Score Card: 88/100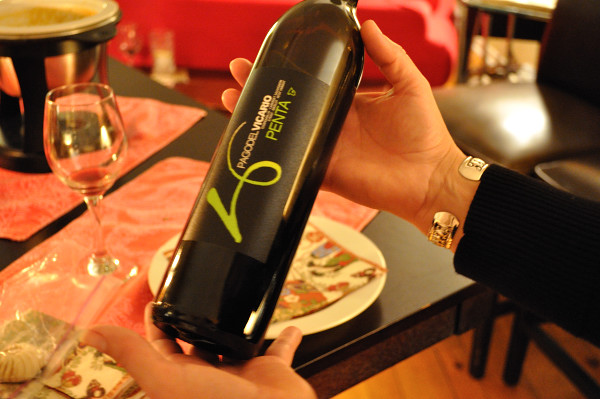 Pago del Vicario Penta Barrica 2007, another hit from last weekend is a saucy little number from Spain. Many of my favorite vintages are coming out of Spain of late. (A tough bottle to find, should retail around $24.00)
The Vicario has a bright juicy cherry colour and aromas that hint plum mellowed by a good oak barrel. I want to swim in this stuff. The flavour attacks in the most delightfully forward way; solid acidity, toasty, tasty, a touch of 'bad boy'. It reminds me of Spain in every positive sense, very 'running with the bulls'. Gypsy Score Card: 87/100
There has been some discussion of Food Gypsy considering a wine importer's licence just so we can bring some delightful boutique vintages that have become our favorites to more fans (and leave Chef B's Dad's Cellar in better condition when we depart). But, it may have been the wine talking. Until then we'll just have to keep sampling and sharing with you via technology (or party invites). If you might be interested, let us know, supply may very well rise to demand!
For more wine reviews; Food Gypsy is also a featured blogger (under my semi-real name) at: http://www.nataliemaclean.com/member/207282/gypsy
Drink wine, it's good for you.