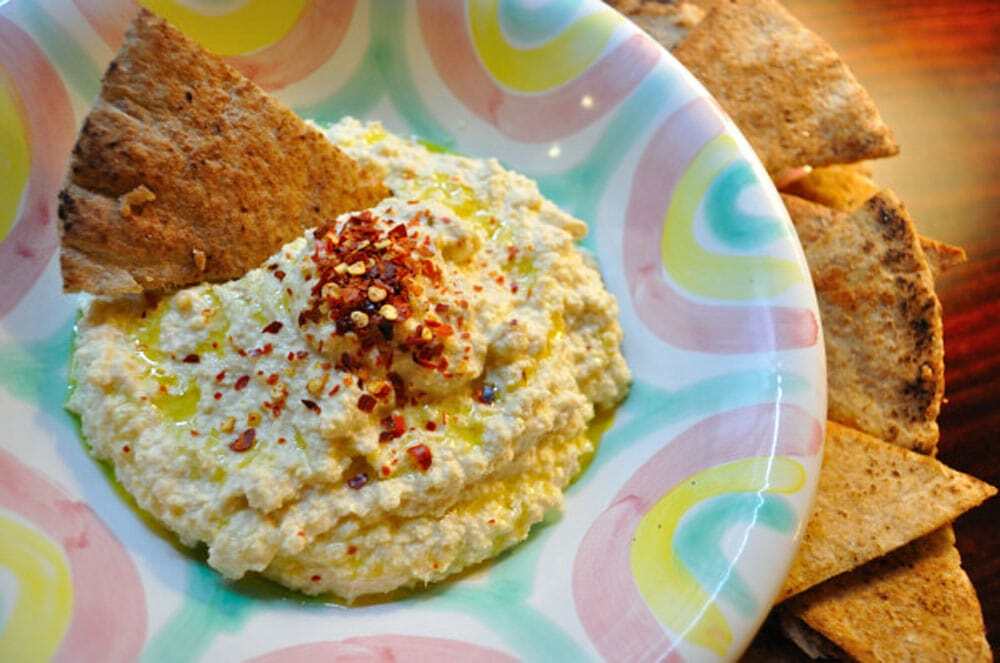 Hummus is the Arabic word for chickpea.
One of the oldest foods on the planet, hummus dates back to ancient Egypt. Archaeology tells us that chickpeas were used in kitchens over 7,000 years ago.
Why don't they cover this stuff in Indiana Jones movies?
7,000 years, recipes passing mother to daughter, what can we offer that is a new(ish) twist on an ancient food? Sprouted Hummus.
Sprouting increases protein, essential amino acids, enzymatic activity, vitamins, and fiber content of seeds. In fact, sprouting can increase the protein content by up to 50% and the vitamin content to 20 or 30 times its original value.
Last week we sprouted a few gorgeous looking chickpeas here in the Gypsy kitchen for this nutritious packed dip/spread with middle eastern roots. (Click here)
Not being cooked, the texture is more grainy and the taste is fresher and brighter, like peas fresh from the garden. A fun alternative to canned, cooked chickpeas which have little life left in them… this food is ALIVE.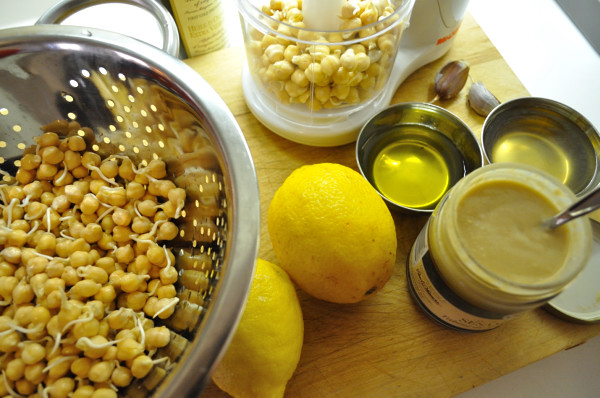 Sprouted Hummus Recipe
Prep Time: 10 minutes
Total Time: 10 minutes
Ingredients:
2 Cups sprouted chickpeas
2-3 Cloves garlic
¼ Cup tahini
¼ Cup lemon juice
½ Cup vegetable stock
2 Tablespoons extra virgin olive oil
Sea salt – to taste
Method:
Using a food processor blend all ingredients, sprouted chickpeas, garlic, tahini, stock, lemon juice, and olive oil together until it forms a smooth paste.
Scoop into serving bowl, add a hint of dried chillies and drizzle with olive oil and serve with bread, pita chips or vegetables as a dip. Or smooth on the inside of a pita, wrap or slice of bread to accent your favorite sandwich.
Take that Cleopatra.