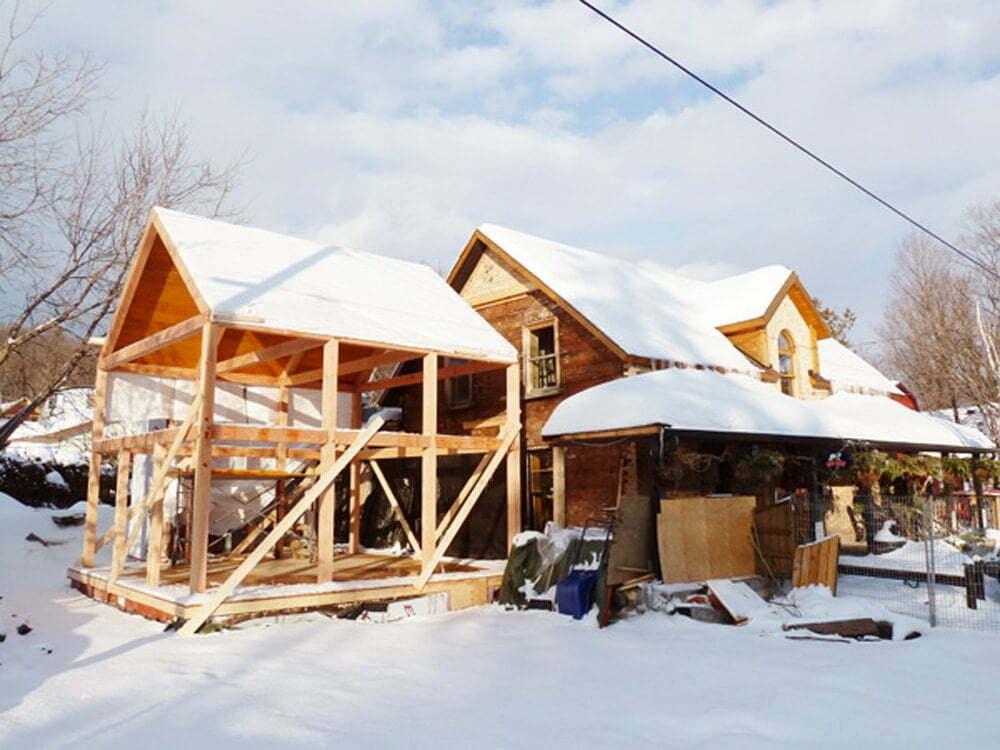 Chelsea Pub, a colorful past and a bright, fresh future
My version of a perfect Sunday: a hike in the great outdoors followed by a basket of wings at the Chelsea Pub in Old Chelsea, Quebec. This weekend we happened upon a little surprise; seems there are big changes brewing at this little historic landmark in the heart of charming Chelsea.
We're so lucky, as Canadians, to have access to our amazing National Parks, like Quebec's Gatineau Park. Minutes from Ottawa's city centre, it is truly a treasure in the National Capital Region and a great place to get some fresh air and exercise.
Hiking with me is a little like walking with a four year old. "Look B, the snow is sooooooo pretty, oh look at the sun, it's beautiful, ooooooo the clouds across the sun are simply stunning! Dear God, the moon is out, it looks a-m-a-z-i-n-g! Where is my camera?!" I'm a walking, talking bundle of appreciation and after all that gushing, I'm starved.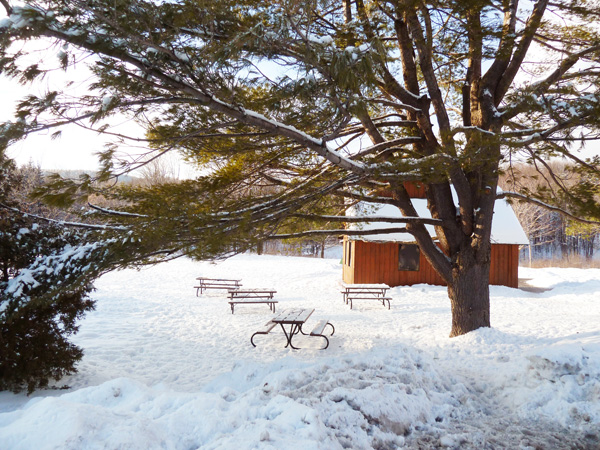 Can't count the number of times we've enjoyed the patio at the Chelsea Pub on a beautiful day. Service is generally pretty good. The kitchen can be a bit hit and miss (because they're always trying new things), but what they do well, they do very well and we respect a kitchen that likes to push limits.
The menu changes seasonally with a bit of a bistro lean; featuring a few pub favourites (wings, fries, burgers), a couple of French classics (Tartiflette) and some things you might not expect, such as homemade pastas. They source local as much as possible and that is reflected in some of the features you see, such as the Bison Rolls on their current winter menu; Asian inspired spring-roll-wrapped slow roasted bison from the nearby Ranch Panoramique.
What keeps us coming back again and again is the ambiance and the responsiveness of the place. If we have a complaint, it's handled immediately. If the beer is flat it's replaced and comped, if the food isn't to our liking it's switched, and fast.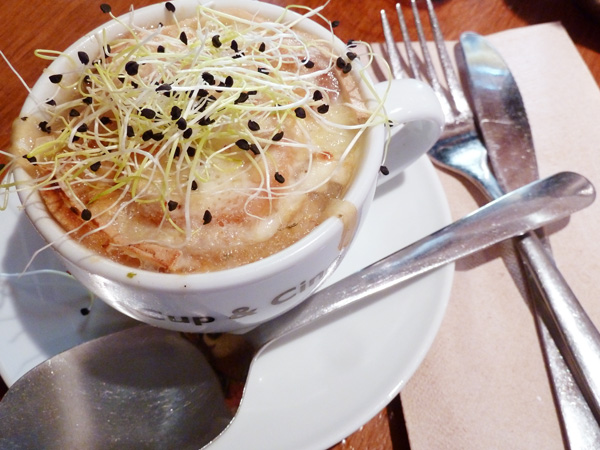 We once sent back a chicken satay, it was dry and overcooked. This weekend I ordered the French Onion Soup, which I expected to be robust and full bodied, instead it was pale and watery. We jokingly called it "onion water", it wasn't terrible but it wasn't a great onion soup. I'd like to see the kitchen be a bit more consistent.
As a general rule I don't send food back to the kitchen, but when I do I appreciate it when an establishment uses constructive criticism to their benefit. Chelsea Pub has always valued our feedback (without getting defensive) and we have always felt welcome.
Customer appreciation. It's a little thing but it goes a long way.
Personally, I love their fries (skin on, home-style), they're cut daily, fresh and crispy. Chef B is a fan of the Classic Poutine which he describes as "perfectly gooey" and "appropriately stringy" as the cheese curd melts under the gravy.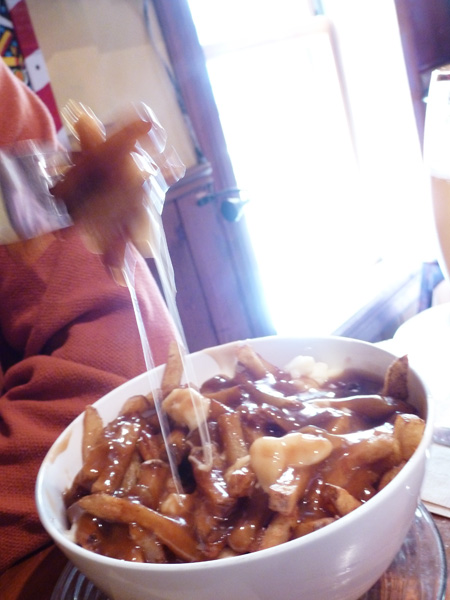 It must be said; I'm a wing girl and I've never had a bad wing at Chelsea Pub (hot, sweet-hot or dry). This weekend I ventured into unknown wing territory with the Chelsea Guinness sauce and was not disappointed. Sticky and sweet with big, beer body; dressing crisp, juicy wings.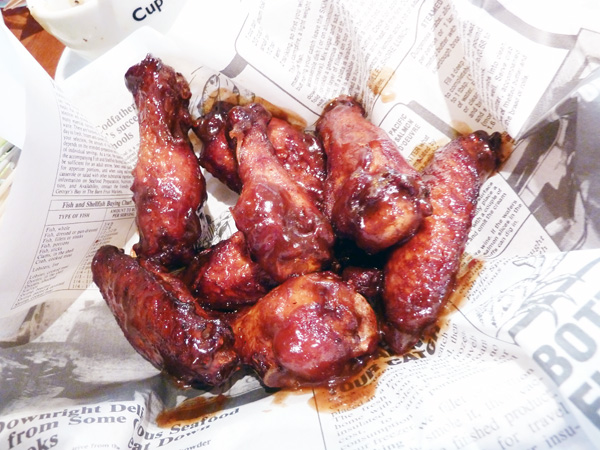 On a busy day you might have to wait for a table, but with steady tourist and park-going traffic, the turnover can be surprisingly fast. Thirty minutes before I shot this picture the place was packed. Every seat at the bar was taken, servers artfully snaked though the tight alleys between tables and there was a line up at the door.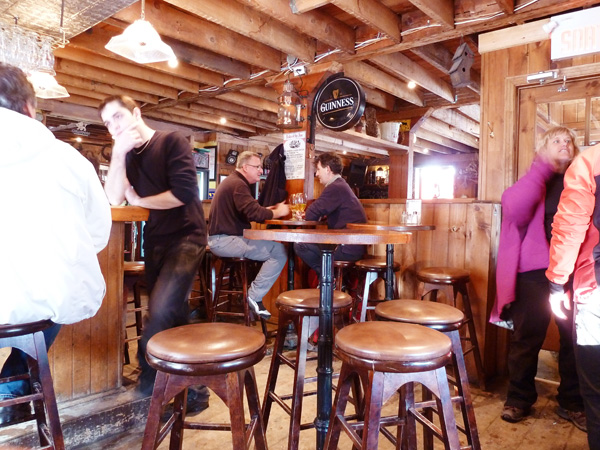 Cue expansion; after all, there is a massive patio right outside under all that snow. Food Gypsy gave manager Alain Papineau a quick call this week to get the scoop on what we might expect in the coming months in the new, expanded Chelsea Pub.
"The new addition is going to give us more four-season seating and a whole new look!" says Papineau.

"What about your patio? Does the new addition compromise it at all?"

"One row of the patio tables will now be indoors, but the windows slide open in the summer months bringing the outside in.

The new addition is a solarium [with floor to ceiling windows], that's where you'll find the new bar and a new stage area for our Thursday night live entertainment. It gives us bigger possibilities."
"It's a heritage building isn't it?" "Yes, it is." "Is it a registered heritage building?" I ask knowingly (I've had a Registered Heritage Property, the hoops one must jump through to do renovations can be staggering).
"No, it's not. But we're conscious of what the building means to the community and to our customers so we haven't touched the outside facade" says Papineau. "The new addition is timber-framed, wood-nailed, heritage construction meant to complement, not overpower."
The original building was one of the first hotels in Chelsea, circa 1875. There was a time when horses were tied out front. The new addition pays homage to the past while lighting the way to the future, effectively doubling their indoor seating capacity. The designer's prospectus is reminiscent of the big mountain lodges in Banff and Jasper, paired down to fit the Chelsea Pub in perfect proportions. Can't wait to see it finished, scheduled for sometime near the end of March, 2012.
"We're really excited to share this with our customers and hear what they have to say. We especially love to hear from them on Urban Spoon, it helps make us better!" says Papineau.
Hear that foodies? Encouragement.
Chelsea Pub
238 Chemin Old Chelsea, Old Chelsea, QC
Phone: (819) 827-5300