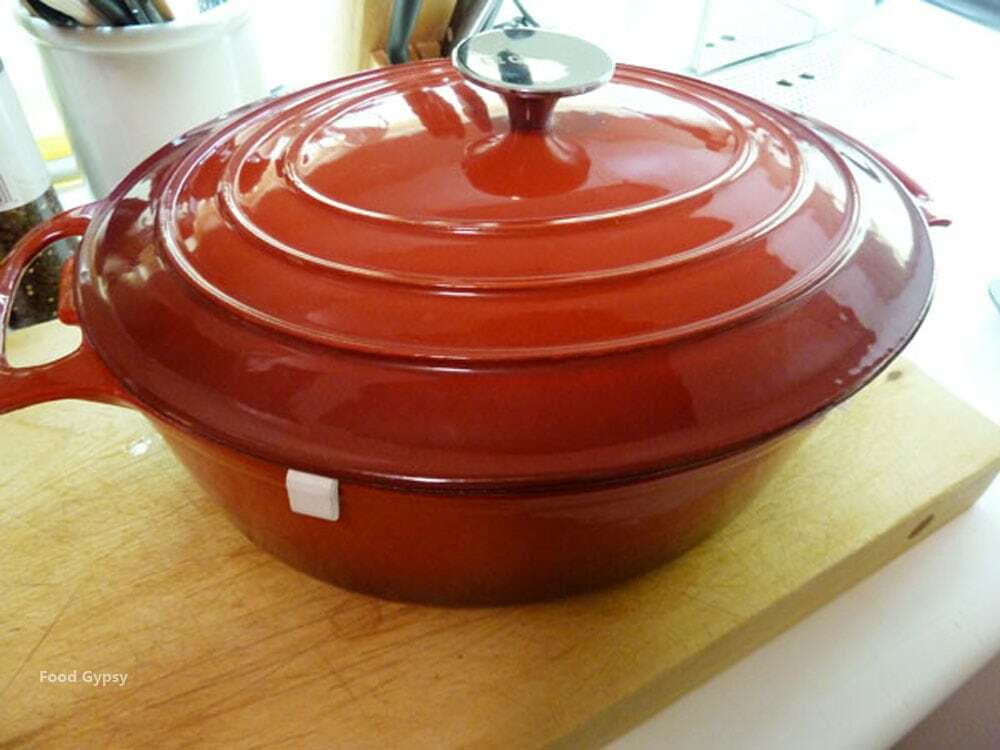 Le Creuset – Opening the Gypsy Test Kitchen
There is a certain lust that comes with a culinary education. It starts small; shiny knives and big books with bright, clean photographs and complicated recipes elegantly plated.
Until you begin to cook with commercial tools and utensils, and then that lust becomes something of an obsession. Thick bottomed pans. Food mills. Sieves with fine, fine mesh and a flat bottom, to press cognac flavored liver through for smooth paté and the Oval French Oven, lovingly referred to as "la Cocotte" by the French, but most commonly referred to as a Dutch Oven.
Heavy, cast iron, enamel covered, a Dutch Oven by Le Creuset is a piece that moves from the stove or oven to the table and can store leftovers in the refrigerator or freezer. The lid fits tight, creating a blanket of heat, sealing in flavour and moisture. The enameled cast iron evenly spreads heat and retains heat longer than other cookware materials.
It is… simply… Kitchen Heaven!
Boil, bake, sauté, fry, braise, roast, sear and stew to your heart's content and know that this is a piece that never lets you down.
Its properties are not cheap. It's the Mercedes Benz of cookware, but just like Mercedes… there are various investment levels… le Creuset being among the most popular, nearer but not at the top of that investment curve.
As we walk into Ottawa's C.A. Paradis I turn to classmates and say "Ok guys, whatever you do, do NOT let me walk out of here with a Cocotte"… an hour later I'm clutching it to my chest saying "Back off Jack! SHE'S MINE, ALLLL MINE."
What can I say, I simply cannot resist 25% off. So much for eating this month…
My Precious…
"Isn't that thing like… a down payment on a car?!" my friend Doug exclaims.

"A Volkswagen can't make you lamb stew Doug" says Gypsy (*rolls eyes*).
So. Time to open up the test kitchen. What shall we cook? Shall we slowly simmer that lamb stew? How about a juicy roast, perhaps crackled or crusted? Or the perfect chicken fricassee… soliciting suggestions from the peanut gallery.
So Foodie Gypsies, what will it be?!
Let's cook. Surely we can find a wine to go with that…