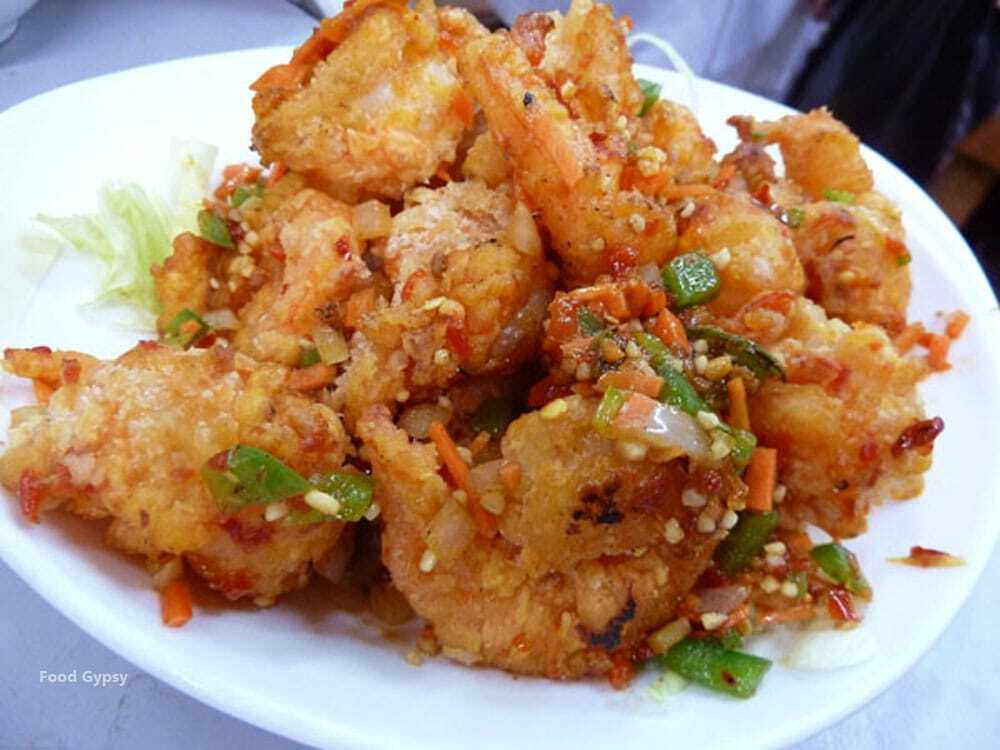 Mekong Asian Cuisine, My Favorite(Ottawa)Asian
Headline: Picky Vancouver girl finds great Asian food at Ottawa's Mekong Restaurant, plans to be adopted by restaurateur.
Chinese food has been something of a rub for me since arriving in Ottawa. I confess I am incredibly particular about Asian food having grown up in the Chinatowns of Vancouver and Calgary. While most were still eating "egg rolls" and "sweet and sour pork" thinking that was "Chinese" I was holding chopsticks at little hole in the wall mom-and-pop shops ordering things I couldn't pronounce.
Not much has changed.
Those experiences taught me well that Asian food has a unique subtlety… the balance of ginger, garlic, onion and chili.
Done well, it's heaven. Done badly, it's heartburn.
The quest for a Chinese fix began as soon as I landed in Ottawa. "Take me to your best Chinese". But those efforts were met with (at best) a mediocre response. Bland. Overcooked. Short on ginger. Less than fresh.
In one establishment my appetizer was served on a bed of half-rotten lettuce. When I pointed this out to my server he said… "You don't eat the lettuce." Thank you, was tempted to until I noticed it was brown and mushy but now I'll just shut-up, be appropriately grateful and request my bill. Reasons never to go back.
My belly-aching and temper tantrums were taken to heart by a friend, who rescued me with reservations at Mekong Restaurant, 637 Sommerset St. West, Ottawa – just after Christmas.
The ambiance immediately embraced, rich colour on the walls, black tile on the floor and clean white linens on the table – not your average mom-and-pop shop. A fact reinforced by the wine cooler I passed on my way in and a fun assortment of plates autographed and hung on the wall, from the many notable diners before me.
Sports figures, actors, media types and politicians… all in agreement… Mekong is the bomb!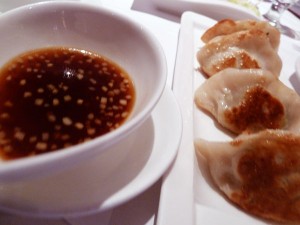 That first dining experience was a pure joy. Starting with something familiar I dipped a toe in the water's edge with Grilled Pork Dumplings. A personal favourite, I've judged many an establishment by their attempts at a dumpling.
The dough was thin and light, the filling was spiced and tender without being overwhelmed by green onion; perfectly accompanied by a simple soya-ginger sauce and beautifully plated to showcase their golden brown side that bore a slight crispness.
My only complaint was that I just couldn't eat them fast enough.
The wine list was a special treat, offering a solid selection of whites and reds. On this occasion, considering the strength of flavour we opt for an Argentine Malbec, the Ben Marco, which offset the garlic handsomely.

Diving in we swooned over Moo-Sue Vegetables and delicate rice pancakes (the Cantonese version of Fajitas), Five Spice Prawns, lightly crisped, filled with fragrance and sharp flavour and the Cantonese Noodles with BBQ pork, chicken and shrimp in a delicate clear sauce, brightly coloured vegetables glistening like jewels on a bed of egg noodles.
Courses came and went with great ease, plates bearing the sauce of the previous course were replaced and at the door, patrons lined twenty deep on a busy Saturday night. I began to see why reservations are a weekend must in this little Ottawa hotspot.
Is it any wonder I insist on meeting the man behind the menu at Mekong?! Had to rave and clap hands and make plans for a conversation.
On a cold day in January, one day after reopening following a burst pipe that caused the kitchen ceiling to cave in; restaurateur Chef Dennis Luc sat down with a smile, a story and a new ceiling. In the same location for 25 years, Luc began Mekong with menu heavy with Pho & Vietnamese specialities long before the trend hit North America, but quickly adapted to offer a deeper taste of Asia.
Szechwan, Cantonese, Thai and Vietnamese specialties now layer flavour upon flavour in a menu that is a cross-cultural delight. Luc brings with him his own Chinese heritage and Vietnamese upbringing showcasing a whole region of cuisine.
He is a kind and humble man, saying he has a desire to return to school, like I did, "to get more confidence". Twenty-five years in the business, expanding and reinventing his menu, plating with true simplicity and elegance… this is a man that lacks confidence?! I don't think so, but I understand his angst.
"This is all I know…" says Chef Luc, with eyes that twinkle and a big grin.

Happiness is his true nature, it shows in his food.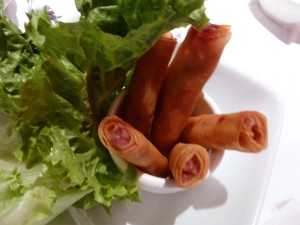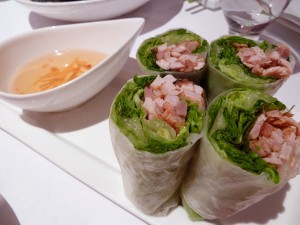 Vietnamese Pork Spring Rolls, thin, delicate; served with fresh lettuce, to wrap before dipping, cut the fat and adding a cool crispness. Rice Paper Pork Salad Rolls cut, plated cosily together showcasing layers of freshness. Hunan Dumplings in a rich and creamy peanut sauce, finished with a drizzle of chili oil for a bit of kick. Lemongrass Calamari, the squid scored to capture every nuance of the light stir fry sauce that dresses it.
Despite the chaos of a kitchen recently repaired, Dennis insists on a little behind the scenes tour… "I have to show you the woks!" he says, opening the door to a diligent staff between services, prepping for a Friday night with Chinese New Year just around the corner; it's a hectic time of year.
The howl of the gas, the hum of the hood fans, the smell of ginger and apologies from our host "Everything is everywhere!" he laughs. But it still works…
The stir fry station is fully prepped, easily within range of the two accomplished men in front the gas fired woks, controlled by a lever at the knee, they can deliver a blast of intense heat that chars the outside of the wok but cooks the Mekong menu to perfection.
"Ninety percent of our menu is stir-fry and we can turn out a stir fry in two minutes" Luc explains as I watch the rhythm of flying food and fire marvelling at the harmony and the heat cast by the big inferno style wok stations.

"We go through a lot of woks!"

Curious I ask how often they have to replace them, no doubt warping under the intense heat, thinking once a month or something to that effect.

Chef Luc smiles "Every four days."

That's, a lot of woks.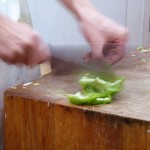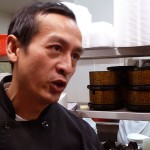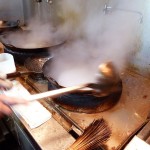 Front stations prep cold plates and starters. Buckets of fresh vegetables are chopped and placed in the walk-in cooler for service. Won tons are twisted for soup while Vietnamese Shrimp rolls are tightly wrapped in the corner. Makes me yearn for Peking Duck.
Even the almond cookies are made in-house at Mekong. Reasons it gets my vote for Ottawa's best Asian Cuisine – fresh, fast, filled with flavour and served with pride.
Chef Dennis and I decide to take a short course together at the Halls of Butter, while I secretly plot to worm his dumpling recipe out of him, and file adoption papers. I don't eat much. (Kinda'.)
Wishing you a prosperous Year of the Rabbit (and many dumplings)… Kung Hei Fat Choy!
Mekong Restaurant, 637 Sommerset St West, Ottawa, ON
Phone: (613) 237-7717