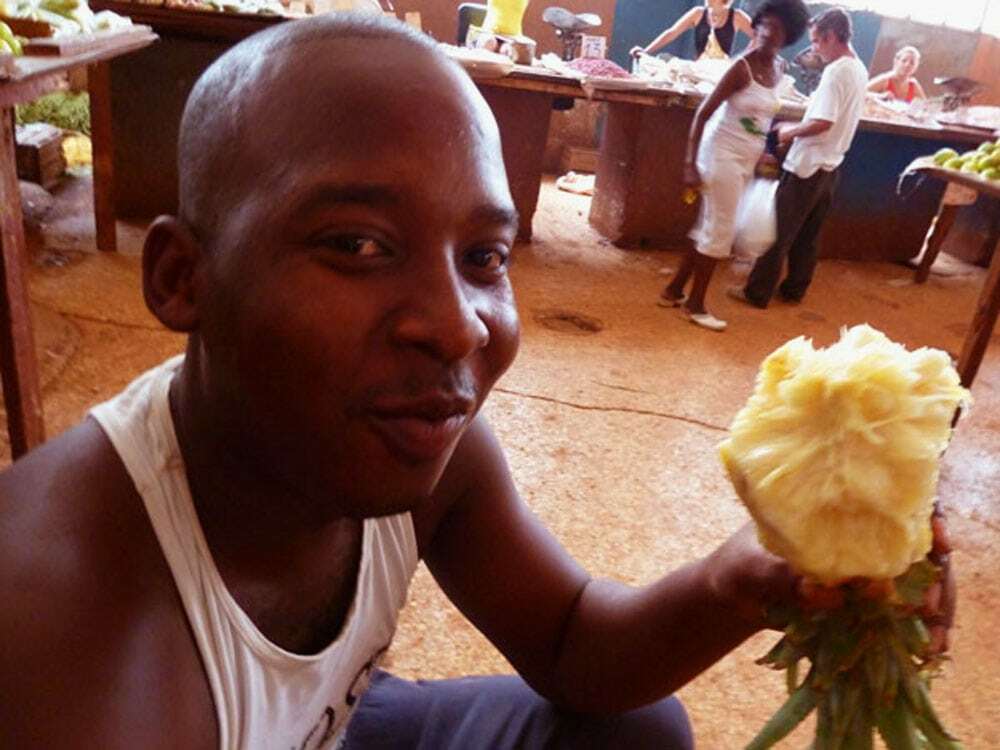 On my Life from Scratch journey Mexico was rest. Belize, recreation. And Cuba? Rebellion? Revolution? Nope. Resolution.
Resolved to find the food that fuels its lovely people, the food that sustains its pulsating beat, I was determined to find – food.
By day three in Havana I had to ask "Where do people shop?" Translation: "I'm just a nice girl from Canada, please direct me to your grocery store."
I'm used to stumbling into them, food in the streets and fruit on every corner and fish at the local dock, like every other corner of the Caribbean, but food was much harder to find on the streets of Havana.
Like everything else in Cuban food is highly regulated. There are limitations and regulations on everything from how many seats a restaurant can have to how much any one farmer is allowed to sell, and where. Restaurants were hit and miss. Street food was limited – sandwiches mostly but on beautiful Cuban bread.
Cuban bread reminds me of European bread, light and flavourful with great body and a thin, crisp crust. Turns hard as a rock after a day or two. There's pizza. Ever have a tuna pizza, with mayo? No? Hmmm. Think tuna melt. Had to try it, right?!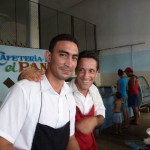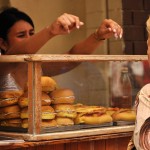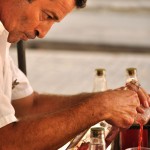 One of my best finds was this amazing little bakery about five blocks from La Floridita on Calle Obispo, the pastry was light and sweet with a heavy Spanish influence. And everywhere there is flavoured ice… and rum. There is always plenty of rum. Good rum, no GREAT rum. At the "Revolution Museum" you can have a drink at the bar. What could be more appropriate than a Cuba Libre, am I right?! (Yup, had to. )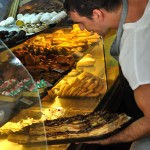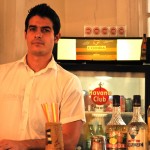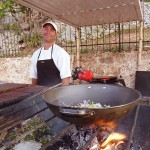 Where were we? Right. Take me to your food. A woman can only live on rum for so long. People fish over the seawall, but were is the fish? This is what taxi drivers are for. "Take me to your market!" Ernesto, our taxi driver, obliges.
First stop, in New Havana a market for the locals; fresh meat, fresh fruit, fresh vegetables, fresh herbs and flowers. The market is a frame with a roof, and a small side building – all the vendors huddle in the shade on this particular 30* day. Open from 7A to 1P — get it while it's fresh before the flies do.
Meat is kept on ice, in coolers. Fruit and vegetable are picked in season and ripe. Eat it, cook it – now. In Cuba (and most Caribbean countries), the food is often overcooked, so I had no issue with eating anything, once I found it.
Next stop — Old Havana. An old warehouse, and Farmer's Market. The roof is half blown away and the walls look like they may collapse at many minute but inside you can get what you need. Stacks of papaya and pineapple. Bags of beans and rice. Herbs for cooking and for medicine. Right next door, meat. Still running around. Now that's fresh.
Cuba made me realize, like never before, just how spoiled I am. Spoiled by choice and selection. Spoiled by convenience in a consumer driven economy. We are so very, very spoiled.
Gypsy confession: I don't want to kill my own chicken. Don't get me wrong, I grew up on a farm. I've done that stuff, pulled calves, plucked chickens, ate stakes that had a name on them. It's all part of life. My grandmother always said "if you give something a good life it passes that life on to you." I am grateful to the pig for bacon, but I like that bacon in a brown wrapper.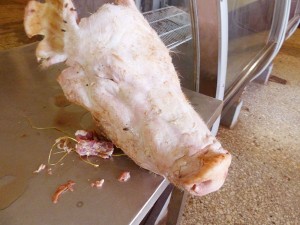 In Cuba, there is no such thing as a MacDonald's or Wendy's or a jar of pasta sauce or a frozen pizza . You have two choices: slow food or no food. I'm down with that, but think about it… how many different kinds of frozen pizza are there are your local super market? Did a little recognisance on this, popped out in the middle of writing this (back in my comfortable life) to the local grocery store and counted.
Seven different brands and… 78 different frozen pizzas to choose from. Feeling… spoiled yet?
The markets, a colourful day of Cuban resolution. Seeing, smelling, tasting… FRESH Cuba!