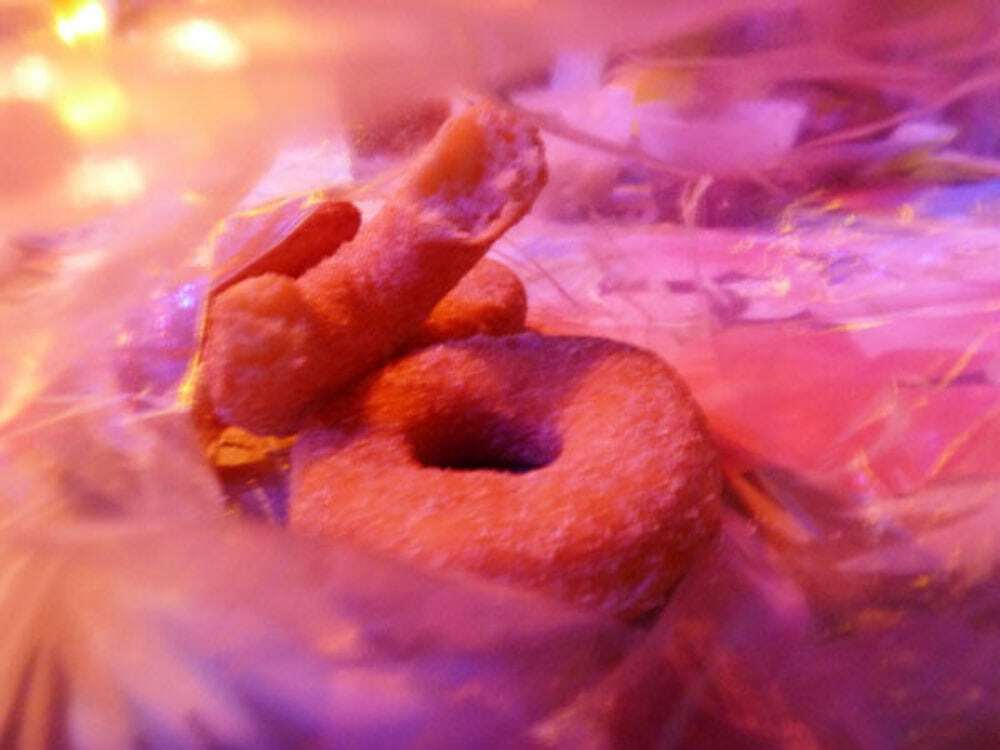 Mexican Quickies – Street Sweets
Mexico has become a jumping off place for me, in and out and constantly on the move, it's also a place where I 'discover' I'm hungry, like now. This section on "Mexican Quickies" is a tribute to all the wonderful little places in the Yucatan that fed me, fast and cheap.
We called them 'Blind Guy Doughnuts' the name's not politically correct, nor is it as catchy as Krispy Kreme, but there's potential. He has a white cane and a guide, you see him, going shop to shop, house to house in Puerto Morelos, Mexico selling little bags of fresh, warm sugary doughnuts. What's his name? No one knows. Does he make these doughnuts himself? No idea. He cruises the streets in the evening, as sun sets and taste buds turn to the sweet side of life.
Cookies, cakes and doughnuts. It's Mexican street food at it's most genuine, if not it's most authentic.
Warm, surgery bread doughnuts, the sugar on the tip of your tongue the soft, tender dough melts in your mouth… personally, I love the photo. Being Canadian, I have a soft spot for doughnuts. It's a national identity thing.

Among the many wonderful street food sweets in Mexico.