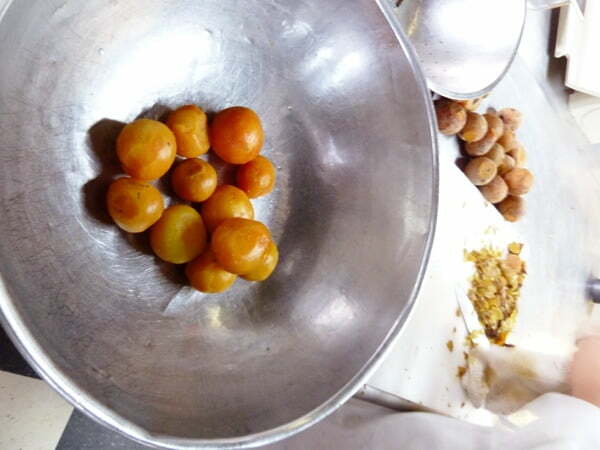 Speedy Kitchen – How to Peel Beets
Gigantic bags of beets continue to show up in the big, shiny kitchen, and what a pain in the patootie! They stain hands, clothing and kitchen equipment and take hours to cook, but with quick this how-to, peeling beets is a snap.
Winter food, it find takes a bit of extra effort. Items like squash and root vegetables store for months, and impart tremendous colour, nutrition and flavour to meals, but they are not the quickest things to turn around. In the professional kitchen where I spend my days over a hot stove, rarely does a week go by without beets showing up in some form or another on the menu. Beet salads, beet garnishes, beets served as sides or soups… we've seen a lot of beets since September.
Cooking from scratch we start just like you might start in your kitchen, we take our raw ingredients and start prepping, peeling, chopping and slicing. The only real difference is volume. This week as we peeled more than 20 kilograms (44+ pounds for my imperial friends) of beets of varying colours, I caught a couple of pictures so I could share a short cut from the pro kitchen that's easy to use at home the next time you're serving beets.
Beets peel best once they're cooked and cooled, the skins then soften and slough off easily. I learned to peel beets the way my mother taught me, with the back of a small pairing knife. Using the back of the blade helps to lift the skin and peel it way, but this method can also leave marks and scars on the smooth flesh of the beet.
How to peel beets better and faster in your speedy kitchen? Simmer beets and cook as usual, time will depend on the size and volume of beets you're working with. Test with the tip of a knife to ensure they're cooked and softened through, then remove from the hot pot and cool under cold water. Once sufficiently cool enough to handle, cut both the top and root to leave the beet whole, then grab a rough kitchen towel and gently peel the beets by rubbing the skin off with your hands under the towel.
Or, if you happen to have a pair of rubber gloves (leftover from the 1950's) under the kitchen sink, slip those puppies on and slough those beets skins off with a little twist and rub action.
This technique will leave the beet perfectly smooth and intact so you can serve then in a variety of ways, cold or hot. It will also leave the kitchen (mostly) beet juice free. I really hope you weren't attached to that towel.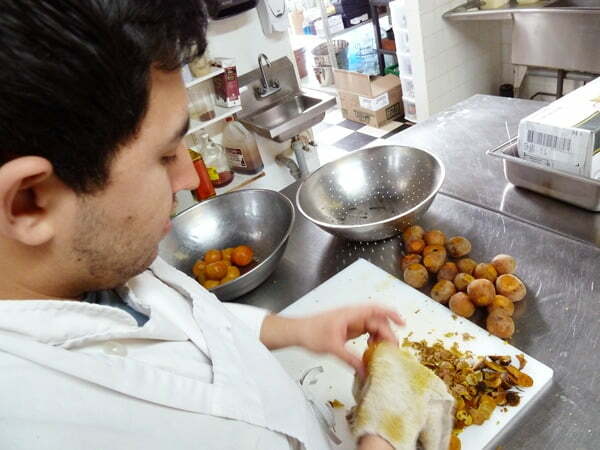 5.
Speedy Kitchen – How to Peel Beets